When will the economy re-open in Chicago?
By Product Expert | Posted in Community, FAQs, News on Wednesday, May 6th, 2020 at 10:19 pm
Illinois Re-Opening Plan and Requirements from Governor JB Pritzker
Like citizens all across the country during this era of COVID-19, many quarantined Chicagoans are wondering when things will finally return to normal. The current crisis and subsequent safety measures blindsided America, and an urgent desire to get back to living the way they did just a few months ago has erupted in the form of frustrated protests across the country, like a child throwing a tantrum about having to spend the day in a classroom instead of playing outside.
A state of uncertainty has enveloped the nation, and such a state is highly unpleasant to some individuals. Many are eagerly attempting to conjure up a promised date as to when this will all be over. This is the same for Chicagoans as for those anywhere else. When is the economy going to re-open in Chicago?
---
---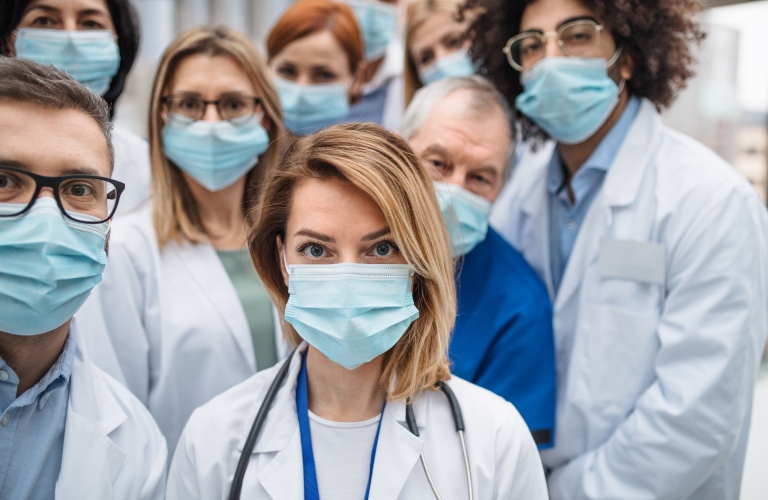 While an exact date cannot be given, Illinois Governor JB Pritzker has stated the conditions that must be achieved before Chicago can fully re-open (albeit with special health precautions still in place). The conditions that Pritzger has stated must be met to open up a post-pandemic economy are one or more of the following:
Vaccine
Effective and widely available treatment
Elimination of new cases over a sustained period of time through herd immunity or other factors
The above is required to enter the fifth and final phase of Governor Pritzker's plan for re-opening Illinois. The plan was unveiled recently and separates the state into different regions that may progress through phases as they meet certain required milestones. Pritzker is quick to note, however, that, "We are quite literally writing the playbook as we go. I'm not afraid to redesign the playbook if the rules change."
The final phase noted above means that the economy is fully re-opened, with conventions, festivals and large events again permitted, and businesses, schools and places of recreation reopening. However, everything will be done with continuing safety precautions and procedures.
The reality is that phase five is likely a long way away. In the meantime, Pritzker states that Illinoisans have to figure out how to best live with the reality of the virus.
What phase of Pritzker's plan is Illinois currently in?
Illinois is currently in phase two of Pritzker's recently-unveiled five phase plan. This means that non-essential retail stores can reopen for curbside pickup and delivery. Illinoisans are directed to wear a face covering when outside the home and can begin enjoying additional outdoor activities like golf, boating and fishing while practicing social distancing.
The move into phase two has been accomplished by slowing new case growth, providing 10,000 tests per day statewide, and making testing available for any symptomatic health care workers and first responders. Pritzker's document also notes, "surge hospital capacity," as one of the phase two requirements. While we're not entirely sure what this means, our guess it that it means hospitals are no longer overwhelmed. Maybe?
Essential businesses remain open too. Does this include car dealerships?
What factors are required to progress through Governor Pritzker's five-phase reopening plan?
We've all made it to phase two. Now how can a region advance further?
For a region to get to phase three:
Case positivity rate and hospital capacity benchmarks must be met
Testing must be available for patients, health care workers and at-risk residents
Contact tracing and monitoring must begin to take place within 24 hours of diagnosis
To get to phase four:
Case positivity rate and hospital capacity benchmarks must be met
Testing must be available for all in the region regardless of symptoms and risk factors
Contact tracing must be performed within 24 hours of diagnosis for more than 90% of cases
As stated above, to reach stage five, one or more of the following must be achieved:
Vaccine
Effective and widely available treatment
Elimination of new cases over a sustained period of time through herd immunity or other factors
1,206 Responses to "When will the economy re-open in Chicago?"